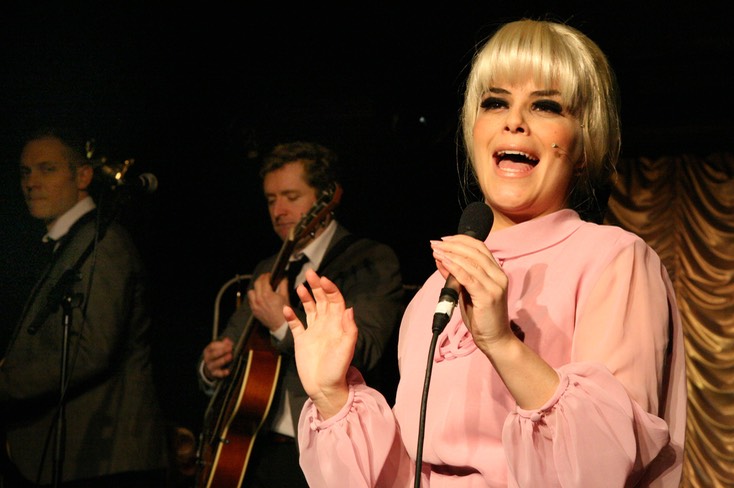 The BBC radio play, Dusty Won't Play, by the late Annie Caulfield is being presented on stage in Glasgow this week. The lunchtime shows are at Òran Mór, Monday to Saturday at 13:00. Book HERE 
Cast: Simon Donaldson, Kevin Lennon and Frances Thorburn. 
It's 1964 and Dusty Springfield is at the height of her fame, scoring hits in the UK, US and around the world. On a tour of South Africa she refuses to play to segregated audiences and finds herself demonised and threatened by South Africa's security police and jeered at back home in England for her naivety.
Shot through with Dusty's timeless music, leavened with her earthy humour and straight talking, Dusty Won't Play is a reminder of the tangled paranoia of apartheid and the true story of Dusty Springfield's refusal to play segregated audiences in South Africa. She didn't change the world but she did something.