I'm happy to say that Dusty Day 2017 has been received by you all as a huge success. It was a little more stressed than in recent years as we went behind schedule early on & never caught up, but the atmosphere was wonderful and we seemed to have a larger crowd, with lots of new faces.
Pat Rhodes, as ever, brightened the event with her prescence. We had Lana Sister, Lynne Essex, Nola Yorke, and Chantelle, Sandra Orr, and Dusty show producer Duncan Sibbald. 
After I kick started the show with I'd Rather Leave While I'm In Love, my old friend Krissie Ducann got us off to the perfect start, showcasing her powerful vocals with he inimitable sense of humour on Quiet Please (There's a lady On Stage) and You Don't Have To Say You Love Me. Krissie was followed by Leo Elso, who played Tom Springfield in the Dusty musical at Charing Cross Theatre last year. Leo gave us Spooky, Mama said and a moving rendition of Je Ne Peus pas T'En Vouloir in his native French. Leo was accompanied by Rebecca Turner and Andrew Heart. Charlle Rowling  in the guise of his alter ego, Miss Krystal Ball got us into a real party mood with audience participation and songs : Nowhere To Run, Son Of A Preacher Man, and I Only Want To Be With You.
One of last year's highlights, Joe Card, returned this year with Let Me Get In Your Way and Make It With You, again with Rebecca on keyboard and Andrew on bass. Rebecca & Andrew then sang Carole King's You've Got a Friend, before staying on stage for my set (Simon Bell) which consisted of Don't Let Me Lose This Dream, I Am Your Child, I'll Try Anything, Will You Still Love Me Tomorrow?, Tupelo Honey, I'm Coming Home Again, and Sunny.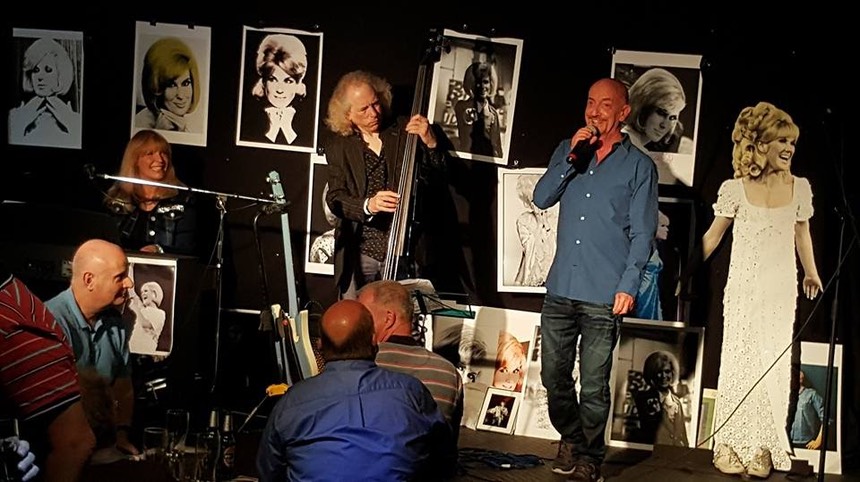 The Dusty Day Auction followed before Julie Felix took to the stage, bring Madeline Bell on for an early appeanance on her arrangement of Goin' Back. Then it was the Queen of British Jazz - Liane Carroll, who was having such a good time that she extended her set, giving us Goin' Back, My Colouring Book & How Can I Be Sure. There wasn't a dry eye in the room.
Madeline Bell showed how it's done by singing unaccompanied, giving us Son Of a Preacher Man and You Don't Have To Say You Love Me.
During the show a couple of outtakes fro A Girl Called Dusty were played - Don't You Know, and You Don't Own Me. 
Following the draw for the raffle, Simon reprised I'm Coming Home Again, and the day was over.
You were all so generous in the auction, I think we may have raised more than last year. We should have the total in a few days.
I must thank a few people without whom it just couldn't happen:
John Aitken, Paul O'Mara & Clive Burgess.
Jonathan Walmsley on sound.
Daniel Wood & all the staff of West 5.