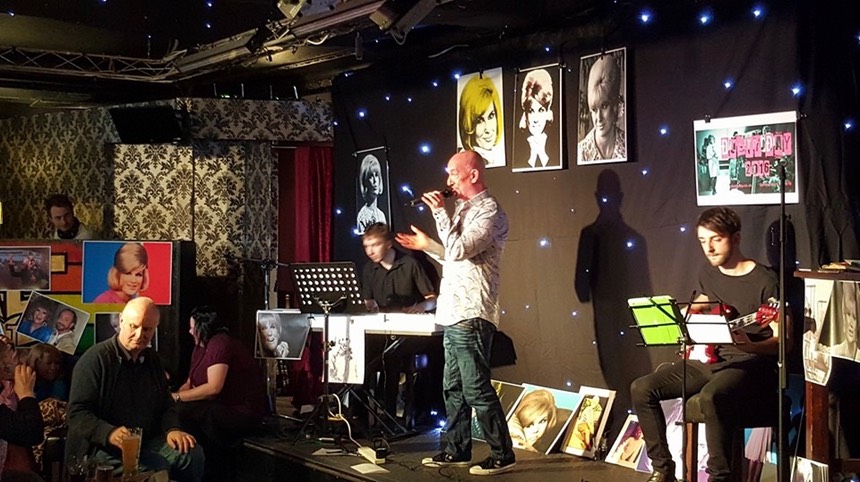 Dusty Day 2016 has raised £3,700 for the Royal Marden Hospital, in Dusty's name.
The event took place on Sunday April 17, 2016 at West 5, Ealing, London W5 4NB.
We have to thank everyone who came along, both to watch & to take part.
MARTYNA WREN, accompanied by JOHN BOWMAN - singing I Just Don't now What To Do With Myself, You Don't Have To Say You Love Me & Spooky.
JOE CARD - singing In The Middle Of Nowhere & Let Me Get In Your Way.
SIMON BELL, accompanied by CHRIS BURGHAM & PETE DAYNES (above) - singing I'll Try Anything, The Look Of Love, Will You Still Love Me Tomorrow?, All I Have Is Written In Your Eyes, How Will It Be?, I Am Your Child, Yours Eternally, I'm Coming Home Again, and You Don't Have To Say You Love Me.
KATIE KISSOON (below left) - singing I Only Want To Be With You and Going Back.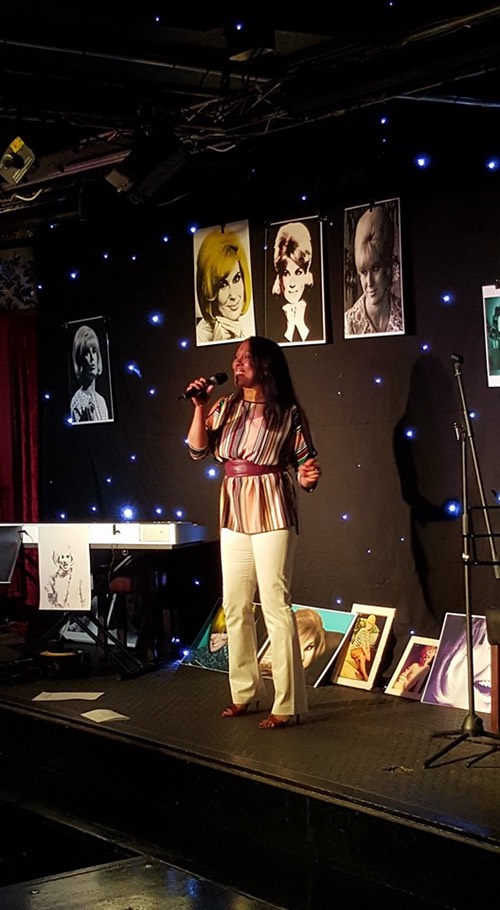 JULIE FELIX - singing Twenty Four Hours From Tulsa and Going Back.
IAN SHAW - singing If You Go Away (Ne Me Quitte Pas) and ALove Like Yours (Don't Come Knocking Every Day)
IAN SHAW & SIMON BELL - You've Got A Friend 
The entertainment ended with Dusty herself on You Don't Have To Say You Love Me.
We were honoured with a visit from Lynne Abrams of The Lana Sisters, writer Nola York, Duncan Sibbald, producer of the recent Dusty show, singer Sonia Jones, who sang background for Dusty & so many others, and, of course, Pat Rhodes who joined us once more, making the day for many.
In addition we had the Dusty Day auction, raffle, and a Dusty Quiz!!
We have to thank the following:
The management & staff of West 5 who were wonderful.
Jonathan Walmsley for masterful sound.
Justin Whittingham for, once more, lending us the keyboard.
John Aitken, Paul O'Mara & Clive Burgess, without whose help I just couldn't do it.