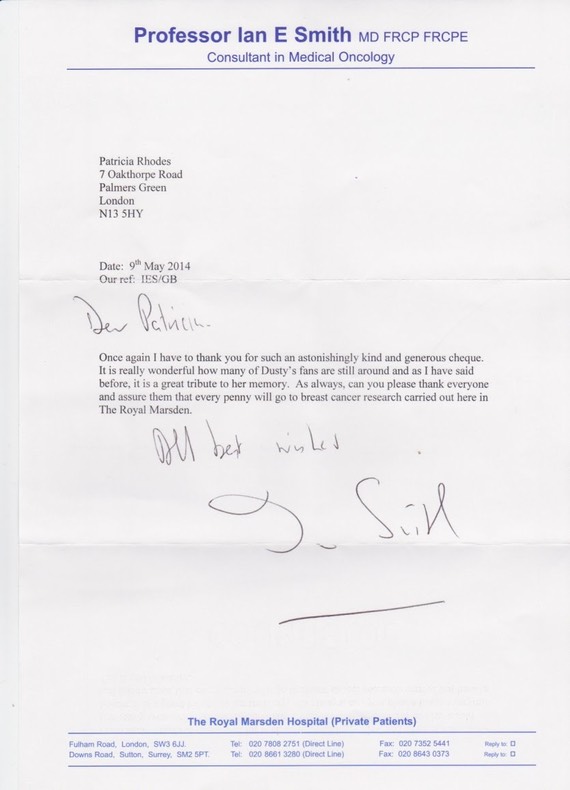 Once again Professor Ian E Smith of the Royal Marsden Hospital has written to thank us for the donation in Dusty's memory which was the total collected at Dusty Day 2014.
His letter is reproduced on the left. Click on image to see full size.
£3595.52 was raised by ticket sales, auction bids & raffle tickets.