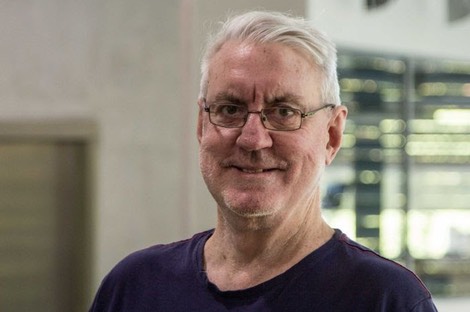 News reached me today that Eoin Cameron (left) died of a heart attack last month, aged 65.
Eoin was a legendary figure on ABC Radio, broadcasting from Perth WA, and regularly playing his favourite artist, Dusty. He celebrated her birthday each year as his own "Dusty Day". I was delighted to join him on air for one of those celebrations.
At his funeral today at St. Mary's Cathedral extracts from the Bible were embellished with lyrics from Dusty songs, and the coffin was carried from the church to "Going Back".
Eoin's son Ryan gave a moving eulogy part of which we reproduce: 
"Dad, we stand here as proud products of you and what you have made us and you will live on in us and in our children and there is no doubt your influence will shape the lives of generations to come.
We're also sure if you were up here speaking today – you would be telling yourself to stop the attention seeking.
If only.
We so wish we could tell you to stop your bloody attention seeking and to get out and put Dusty on. Or day trip to Bangor. Or Austen. Or some other atrocia.
But it's not to be."